In today's post we have a guest writer and she wanted to share how trusting God and having crazy faith can pay off.
The Power of Prayer
Here is my testimony about the power of prayer – Antigua: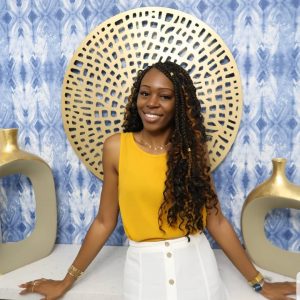 It's been a LONGG time coming, but finally!!
Last year, the key thing I needed to work on was my prayer life. I don't know but sometimes I think we play it too safe with our prayers, and often times our requests to God are mundane. I have read stories in the Bible where God has been able to do remarkable things and I  have even heard jaw dropping testimonies, but yet I failed to believe the same in my own life. However, this time, it's like God wanted to show me that He can go beyond & that He wanted to demonstrate just how powerful He is. I then realised that it was time for me to let my requests match the God that I serve, increase my faith in Him & His ability to do miracles.
My Crazy Faith Prayer List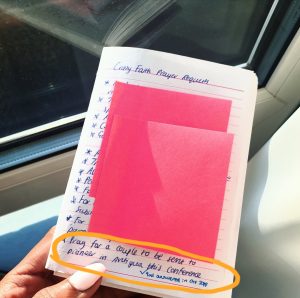 This inspired me to create what I call a 𝑪𝒓𝒂𝒛𝒚 𝑭𝒂𝒊𝒕𝒉 𝑷𝒓𝒂𝒚𝒆𝒓 𝑳𝒊𝒔𝒕
.This consists of requests which deep down, I would love to see happen, but on a regular day it probably wouldn't (this is D O U B T)… sooo instead I would then pray & genuinely believe that in time these things would come to pass (this is F A I T H).
Best believe God was ticking off those boxes!!✅ ..To the point where I had to share my testimony at church to encourage my church family…
Crazy Faith in Action
However, there was 1 prayer on my list which was '𝑷𝒓𝒂𝒚 𝒇𝒐𝒓 𝒂 𝒄𝒐𝒖𝒑𝒍𝒆 𝒕𝒐 𝒃𝒆 𝒔𝒆𝒏𝒕 𝒕𝒐 𝒑𝒊𝒐𝒏𝒆𝒆𝒓 𝒊𝒏 𝑨𝒏𝒕𝒊𝒈𝒖𝒂🇦🇬 𝑻𝑯𝑰𝑺 𝒄𝒐𝒏𝒇𝒆𝒓𝒆𝒏𝒄𝒆 '
Let me explain the significance of this request..
My church are part of a Christian Fellowship which have a strong vision for World Evangelism, and during our annual Bible conferences, Pastors & their wives, who have a burden to spread the Gospel will announce which areas across the world they are going in to make an impact.
Antigua is a small island in the Caribbean, and for those who don't know, my parents are from there & half of my entire family live over there.
I've visited the island a few times and have seen that people have a love for God, but not many are on the road to salvation. I desperately want them to get saved & be involved in a full gospel church where they can grow spiritually & see a REAL change in their lives, just like I have.
But can you imagineee, that throughout my life I've hardly met any other Antiguan's in London and for most people, I'm literally the only one they know! Lol..so I knew this request was definitely going to be a test of my faith.
In Oct 2018, the International announcements were about to be made on the Thursday night of conference. I was so nervous that day, because at this point EVERYONE in my church knew what I prayed for and I am  not gonna lie, I didn't want to be disappointed. I wanted the end result to be a testimony to God's faithfulness and an opportunity for others to be encouraged that God really does answer prayers, IF you have the FAITH to back it up.
So let me tell you…𝐍𝐄𝐕𝐄𝐑 𝐃𝐎𝐔𝐁𝐓 𝐆𝐎𝐃
That night IT actually happened! The couple sitting in the row in front of me were announced to go into St. John's Antigua. Not only was it the country I prayed for, but also the exact town where the majority of my family live, and the Pastor himself is Antiguan! Haha look at that!..It was an awesome moment, I just remember my church fam coming up to me saying " OMDZ GOD ANSWERED YOUR PRAYER DEE!!
🏾
🏾"  🤣 the excitement was real..& little did I know but some of them were praying too
I'm sorry but you could never put this down to a coincidence, this has God's stamp ALL over it.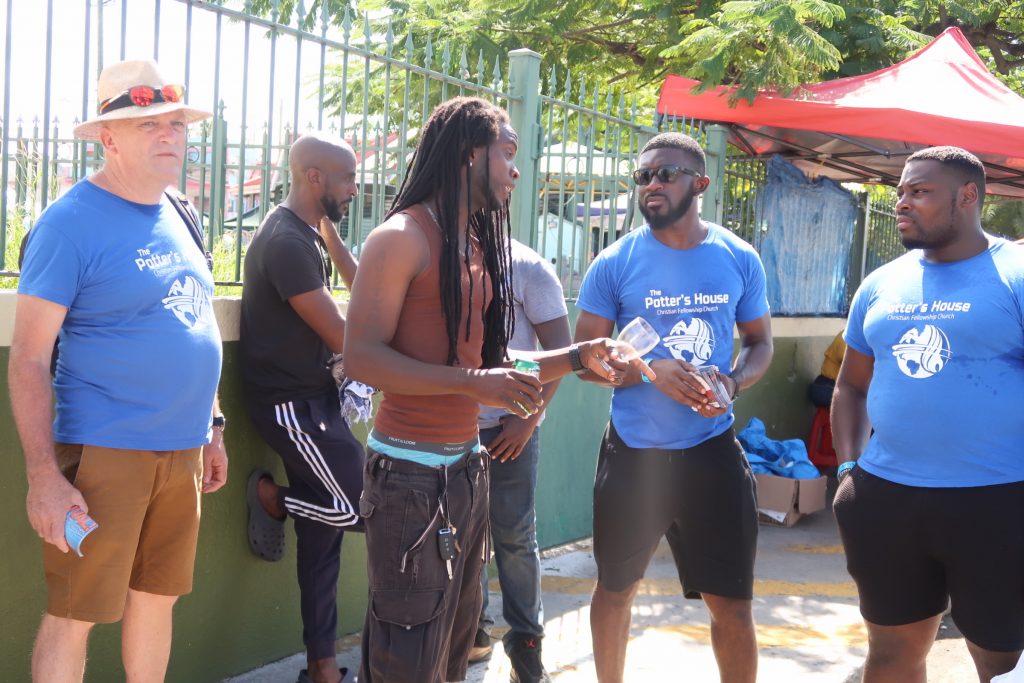 So fast forward to Nov 2019,  my church were privileged to be the 1st ever Impact Team to the new church in Antigua. The pictures above speak for themselves. In the space of a week, we were able to maximise every opportunity we had to spread the gospel, via radio interviews with ZDK, outreach in the town, music on the float etc. It was LIT.
But most importantly, we saw over 20 people give their lives to Christ & amongst those, my aunty was healed of an issue in her knee that she's had for years.
I wanted to share a snapshot of this trip with you guys so God could get the praise He deserves & because this whole experience shows 𝐓𝐇𝐄 𝐏𝐎𝐖𝐄𝐑 𝐎𝐅 𝐏𝐑𝐀𝐘𝐄𝐑